WEDDING PLANNER
RHODE ISLAND
The Rhode Island Wedding of Your Dreams Awaits You!
Look no further! Our amazing team is ready to make your fantasy wedding in Rhode Island a reality. We pay attention to all the small details to ensure your big day is one you'll never forget. If you're tying the knot in this scenic location, we're the ones to speak with!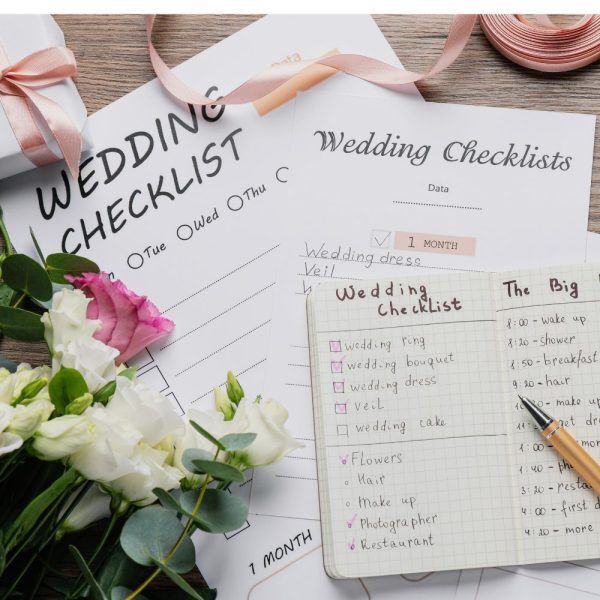 At Rhode Island Dream Weddings, we pour our hearts into crafting weddings you'll never forget. Our skilled team is all about turning your dream into reality, focusing on even the tiniest things that make your day special. We adore assisting folks in having their ideal wedding, so you can rely on us to make your special day truly wonderful.
Why Should You Consider a Wedding Planner in Rhode Island?
Organizing a wedding is like crafting a masterpiece; each detail matters, every element needs to be perfect, and every moment should be unforgettable. Rhode Island, with its stunning coastal vistas, offers an idyllic setting for your big day. However, even the most beautiful locations can't remove the stress of preparing everything for a wedding. This is where a wedding planner becomes a game-changer. They offer a combination of expertise, valuable connections, and stress-reducing strategies. That's why choosing a wedding planner in Rhode Island could be a wise decision for you.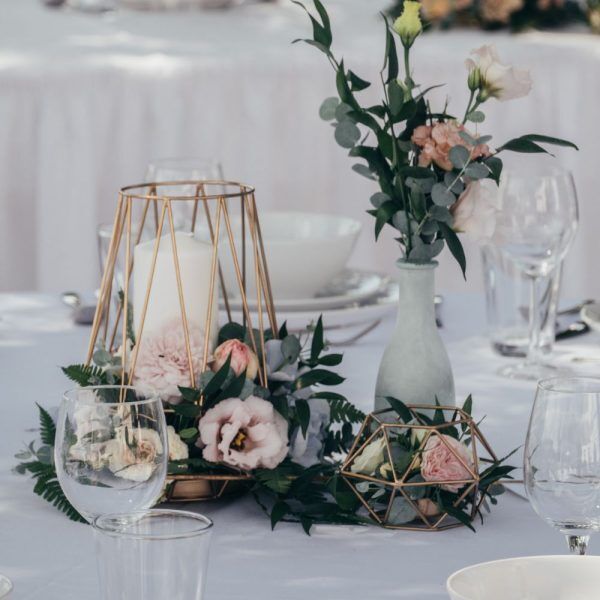 Rhode Island is home to a ton of hip locations where you can be married and a ton of vendors who can provide delicious food, lovely flowers, and amazing music. Every option has a cool feature to offer. A local wedding planner may make things simpler and possibly even less expensive for you because they are familiar with all the finest alternatives and have inside contacts. Their advice is quite helpful, whether it's assisting you in choosing a gorgeous beach site or recommending the best local cuisine for your celebration.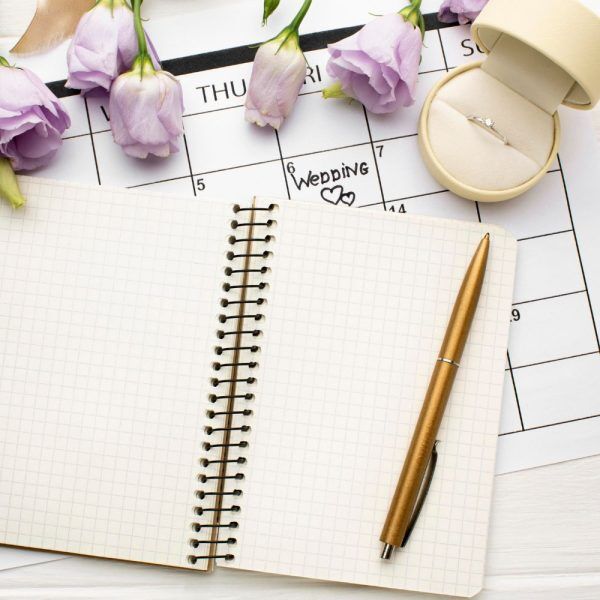 Uniquely Crafted and Innovative
It may be overwhelming to plan a wedding since there are so many components and minute details to keep in mind. It's a major task that requires meticulous consideration, from sorting out agreements to keeping an eye on the time and handling all the little things. All of this planning is taken care of by a wedding planner in Rhode Island, allowing you to focus on having a fantastic wedding. They communicate with the people who provide the wedding favors, keep track of the time, and ensure that everything goes according to plan. In this manner, you may unwind and enjoy every second of your big day stress-free.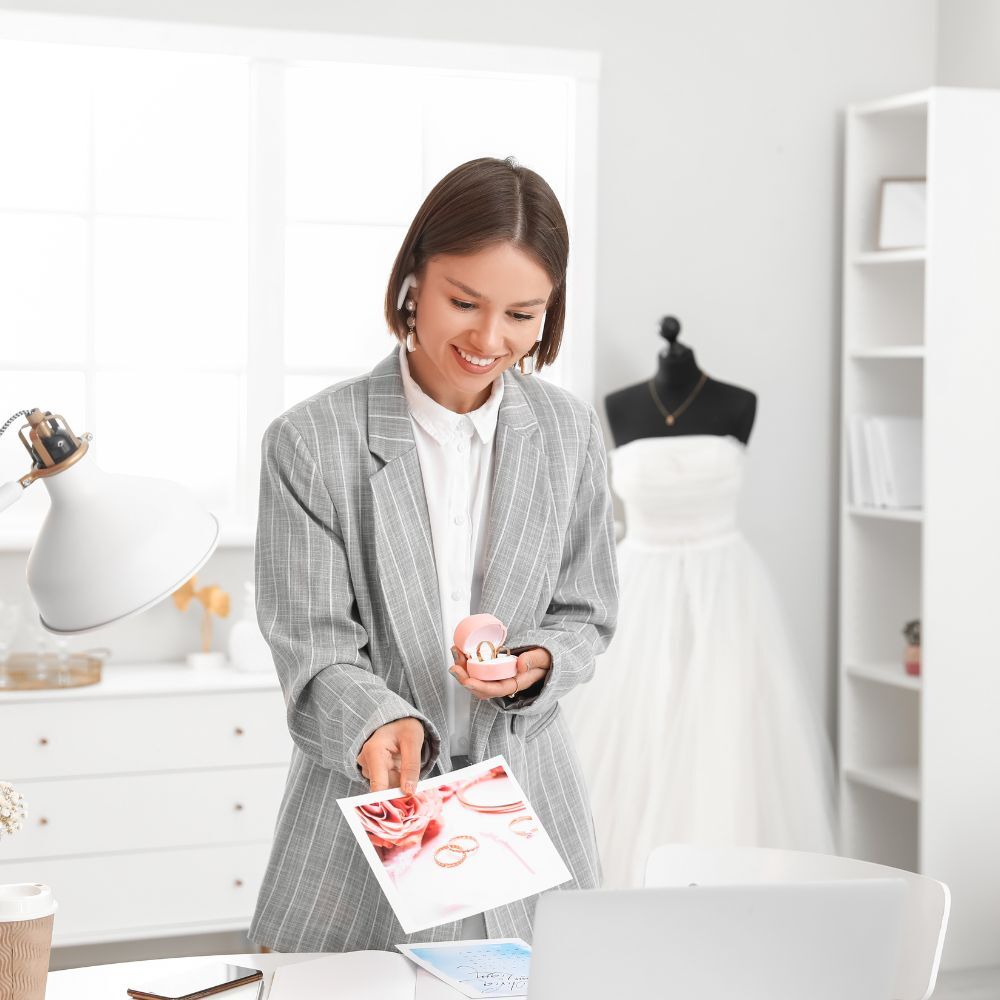 It don't always work out. Imagine being in Rhode Island and the sound system breaks down or the weather suddenly turns foul. That's when a knowledgeable wedding coordinator is quite useful. They are experts at resolving these unforeseen problems. If it starts to rain, they will locate umbrellas quickly. They'll arrange things if the shuttle is running late. Little hiccups on the path won't become major issues with their assistance.
Tailor-Made and Imaginative
You imagine having a fairytale-like wedding in Rhode Island with the people you love. A wedding planner may assist in making that dream come true! To make sure that every aspect of your big day is all about you, they have a ton of creative ideas. A wedding planner ensures that your wedding is unique, just like you, whether it's getting a beautiful piece of art created just for you or finding a band that plays the music you love.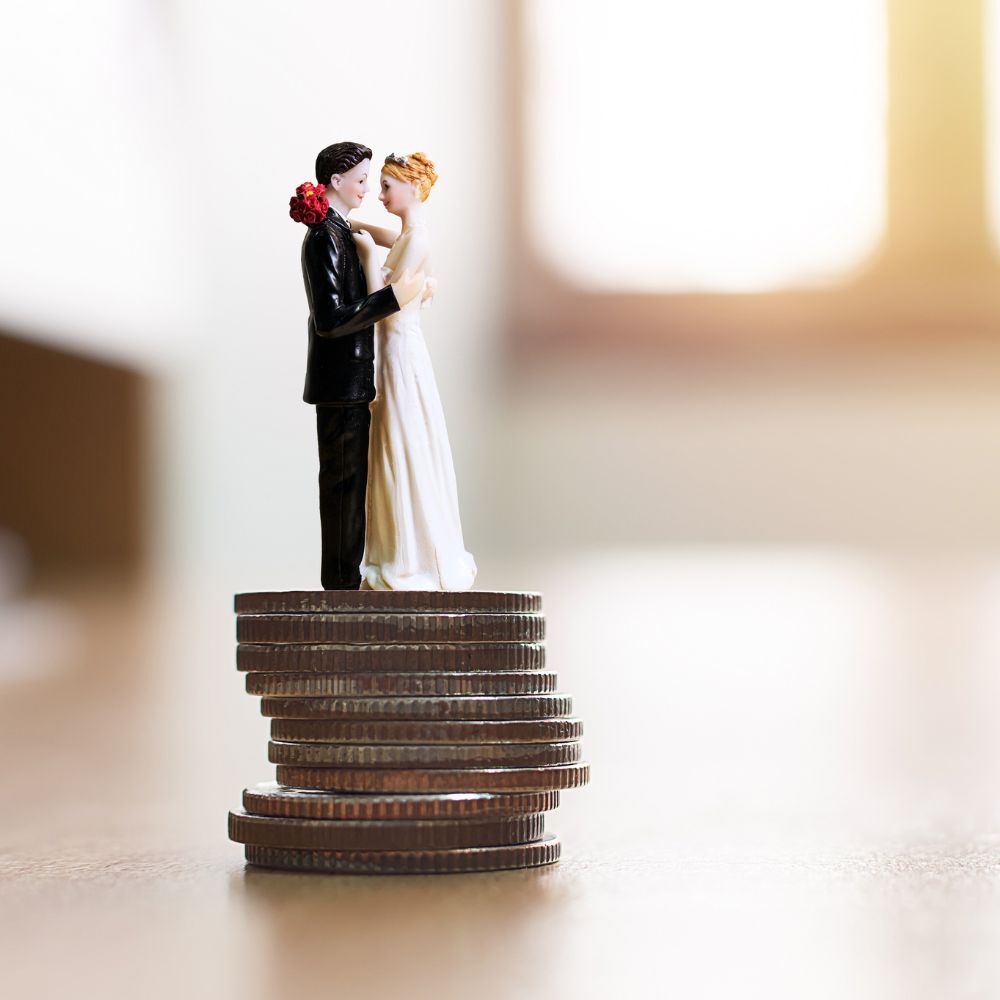 Intelligent Financial Planning
Getting a wedding planner in Rhode Island may seem like an unnecessary luxury to some people, but guess what? You can actually save money with them! Wedding planners are professionals at working under a variety of spending limits and have creative solutions to maximize your money. They also know a lot of individuals who can offer items for your wedding, like as flowers or food, and occasionally they can negotiate special rates for you that you wouldn't otherwise be able to. Additionally, they assist you in avoiding expensive mistakes so you may maximize every dollar you spend.
Getting a wedding planner in Rhode Island may seem like an unnecessary luxury to some people, but guess what? You can actually save money with them! Wedding planners are professionals at working under a variety of spending limits and have creative solutions to maximize your money. They also know a lot of individuals who can offer items for your wedding, like as flowers or food, and occasionally they can negotiate special rates for you that you wouldn't otherwise be able to. Additionally, they assist you in avoiding expensive mistakes so you may maximize every dollar you spend.
A wedding planner does much more than simply make to-do lists; they make the challenging work of planning a wedding fun and exciting. Your Rhode Island wedding becomes more than simply a standard event with their help. It turns into a thoughtfully prepared celebration that you and your loved ones will remember for years to come.
Wedding Coordinators: A Worthwhile Investment Beyond Expense
Imagine getting married in Rhode Island with amazing views, gorgeous beaches, and a breathtaking sunset. Sounds dreamy, right? But to make that dream wedding happen, you've got a lot of stuff to sort out. Some people might say, "Why hire a wedding planner? That's just more money to spend!" But guess what? Having an expert help you could actually be a great way to save money and make planning way less stressful. Here's why:
Find Deals and Discounts in Your Area
Wedding planners in Rhode Island have a wealth of local business contacts, including florists, photographers, and restaurants that focus on using fresh ingredients from the area. They frequently have access to greater rates and discounts than you would have if you tried to negotiate with these companies on your own because of their strong ties with them. This implies that you might potentially end up saving money by hiring a wedding coordinator.
Dodging High-Cost Slip-ups
It's simple to make mistakes that might end up costing money without extensive understanding of organizing an event of this kind. Perhaps you reserve a beautiful beach site that presents logistical challenges, only to discover that additional permissions and transportation substantially increase the cost. You may avoid such errors and save money and stress by working with a Rhode Island-based wedding coordinator.
Crafting Tailor-Made Budget-Friendly Bundles
Rhode Island wedding planners are pros at creating your wedding exactly as you want it. They can create a plan that matches your budget without sacrificing any of the excellent parts, whether your dream wedding is a lavish affair by the beach or a more intimate gathering for a few close friends. They can provide you with economical solutions that yet make your wedding special because they are so familiar with the region.
Your time may be consumed by managing agreements with several organizations, creating intricate timetables, and keeping track of numerous minute details. Every minute you spend preparing diverts you from your personal and professional obligations. Wedding planners can help with that. They take care of all these details so you may concentrate on more crucial matters. This genuinely aids you in making wise time and financial decisions.
Anxiety: The Unseen Expense
It may be quite difficult to manage stress. It might make you feel lousy and possibly have an impact on your relationships and productivity. You could experience increasing amounts of stress as your wedding day approaches, which might cause you to make rash decisions that end up costing you more money, particularly in Rhode Island. A wedding planner assists you by managing the details and serving as a reliable emotional support. They advise you on how to plan an affordable, wiser wedding in Rhode Island.
Value Beyond the Wedding Day
More than simply the wedding day itself, a wedding planner's assistance is crucial, and this is particularly true in Rhode Island. Even after the wedding is finished, they frequently assist. For instance, they save you from incurring additional expenditures by ensuring that items you leased are returned on time and that you don't misplace your personal belongings. Additionally, collaborating with an expert may teach you a lot about future event planning. Therefore, investing in a wedding planner is a wise move if you want to improve your event planning skills.
Although hiring a wedding coordinator in Rhode Island initially costs money, the advantages far outweigh the costs. It's a wise way to spend your money because of the cash you can save, the worry you can avoid, and the extra unique touches they bring. It facilitates a seamless and unforgettable beach wedding that you won't soon forget.
Full Wedding Planning
Package
Our full wedding planning package was thoughtfully designed to assist you with every step of the process. Beginning with selecting the ideal location for your wedding and ensuring that all the many businesses you employ function well together, we'll be by your side throughout the whole planning process. Our devoted staff will collaborate closely with you to develop the decorations and aesthetic so that it reflects your own preferences and goals. We'll make sure you get the most out of your wedding budget by employing our savvy financial techniques.
Partial Wedding Planning Package
Our partial wedding planning package is ideal for you if you have already begun planning your wedding and only want some particular assistance. We'll work with your needs and provide excellent guidance on which companies to use. You can rely on us to be there for you every step of the way, whether you're searching for the greatest flower shop or need assistance planning how everyone will travel to the wedding.
Day-of Coordination Package
Your wedding day should allow you to fully enjoy every second without having to stress about the minor things. Our "day-of" coordinating package is made to ensure that your big day runs without a hitch for that reason. Our knowledgeable team will make sure that everything goes according to plan. Any last-minute details will be handled by us, and we'll take care of speaking with the companies you've engaged. You may concentrate on creating priceless memories while we take care of all the details so that you don't have to worry about anything.
Frequently Asked Questions
What distinguishes your wedding planning services in Rhode Island from others?
We truly pay attention to the tiny details, design plans just for you, and work hard to make your day unforgettable, which makes our wedding planning unique. We pay attention to your preferences and make sure that your wedding reflects your individuality.
What should I do to begin using your wedding planning services?
Starting is quite simple! To get things started, just get in touch with us via our website or give us a quick call. We'll schedule a meeting to discuss your ideal wedding and what you truly desire. After that, we'll design a special strategy that exactly matches your goals.
Our keen attention to detail, our tailored approach, and our ongoing efforts to create unforgettable moments set apart our wedding planning services. We go beyond simple preparation by taking the time to learn about your ideal wedding. Every aspect of your wedding will showcase who you are, we will ensure. With us, your wedding is more than simply another occasion; it's a genuine expression of your individuality and flair.
Can you help me in locating the ideal venue in Rhode Island for my wedding?
Yes, of course! We have a lot of knowledge regarding Rhode Island's top wedding locations. We can assist you in locating the ideal home that complements both your style and your budget. Consider us your resource for selecting the ideal location. We'll take care of making the reservation and making sure everything is set up to your specifications.
Will you be present to make sure everything goes as planned on my wedding day?
Undoubtedly, yes! On the day of your wedding, a member of our staff will be present to ensure everything runs properly. You won't have to worry about anything since we'll manage speaking with the vendors and taking care of any last-minute complications. Enjoy your big day as we take care of making sure everything works well so you can just relax.
Can your wedding packages be modified to meet my specific requirements?
Absolutely! We are aware that every couple is unique and has their own unique demands and preferences. We provide wedding packages that may be customized specifically for you as a result. Whether you want comprehensive preparation, a little assistance, or coordination on the big day, we can modify our services to meet your precise requirements.
Do you provide advice on how to save money and assist with budget management?
Yes, of course! We are like your wedding's money-saving specialists. We are skilled at maximizing your budget while yet making your big day memorable. We'll provide you with money-saving advice that keeps everything looking wonderful. You can rely on us to make sure you receive the best possible value for your money.
Could you elaborate on what occurs if I need to cancel?
We are aware that unforeseen events occasionally cause plans to change. Because of this, our cancellation policy is transparent and equitable. Give us a call if you need to cancel due to an unforeseen circumstance. We'll collaborate to identify the best course of action. We value your mental tranquility.
Planning your ideal wedding in Rhode Island? Make a call to our wedding planners right away! Set up a meeting to discuss your special day's requirements, and let us help you create an extraordinary and unforgettable experience.